Chao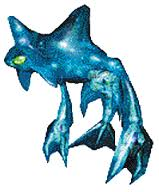 s 4 é a transformação de Chaos após absorver o poder de quatro Esmeraldas do Caos.
Como Derrotá-lo
Edit
Você pode derrotá-lo com Sonic, Tails ou Knuckles. Você enfrentara ele na cachoeira de Mystic Ruins. Você estará encima de folhas e ele te atacara com socos, desvie, senão seu personagem cai na água e perde Rings, então pule em outra folha. Quando seu corpo ermegir, o ataque.
Ad blocker interference detected!
Wikia is a free-to-use site that makes money from advertising. We have a modified experience for viewers using ad blockers

Wikia is not accessible if you've made further modifications. Remove the custom ad blocker rule(s) and the page will load as expected.