Perfect Chaos

Nome
Perfect Chaos
Sexo
Masculino
Espécie
Chao
Ocupação
Transformação
Introduzido:
Sonic Adventure

Galeria
Perfect Chaos é a transformação de
Chaos
após absorver o poder das 7
Esmeraldas do Caos
.
Para se vingar de todos, Chaos coleta as Sete Esmeraldas do Caos e absorve seu poder e começa a destruir tudo. Ele assume a forma de Perfect Chaos. Mas foi facilmente derrotado por Sonic quando virou Super Sonic. ele reaparece como segundo chefe (terceiro contando os subchefes) de Sonic Generations.
Também aparece em
Sonic X
no episódio 31 e 32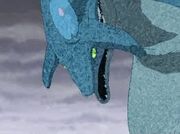 Curiosidades
Edit
Ad blocker interference detected!
Wikia is a free-to-use site that makes money from advertising. We have a modified experience for viewers using ad blockers

Wikia is not accessible if you've made further modifications. Remove the custom ad blocker rule(s) and the page will load as expected.