Xordas são uma espécie de aliens de um planeta não revelado das comics do sonic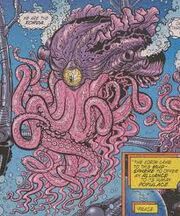 Em construção
Vamos, eu estou esperando! ajude a gente com esse artigo.
Eles surgiram na edição 125-125 , no arco , eles querem se vingar dos habitantes de mobius , pois mil anos atrás, eles mandaram alguns deles pro Planeta Mobius (na epoca conhecido como terra) parafazer um acordo de paz com a raça dominante do planeta , os Overlanders , porém , eles mataram os xordas enviados e os dissecaram.
Ad blocker interference detected!
Wikia is a free-to-use site that makes money from advertising. We have a modified experience for viewers using ad blockers

Wikia is not accessible if you've made further modifications. Remove the custom ad blocker rule(s) and the page will load as expected.